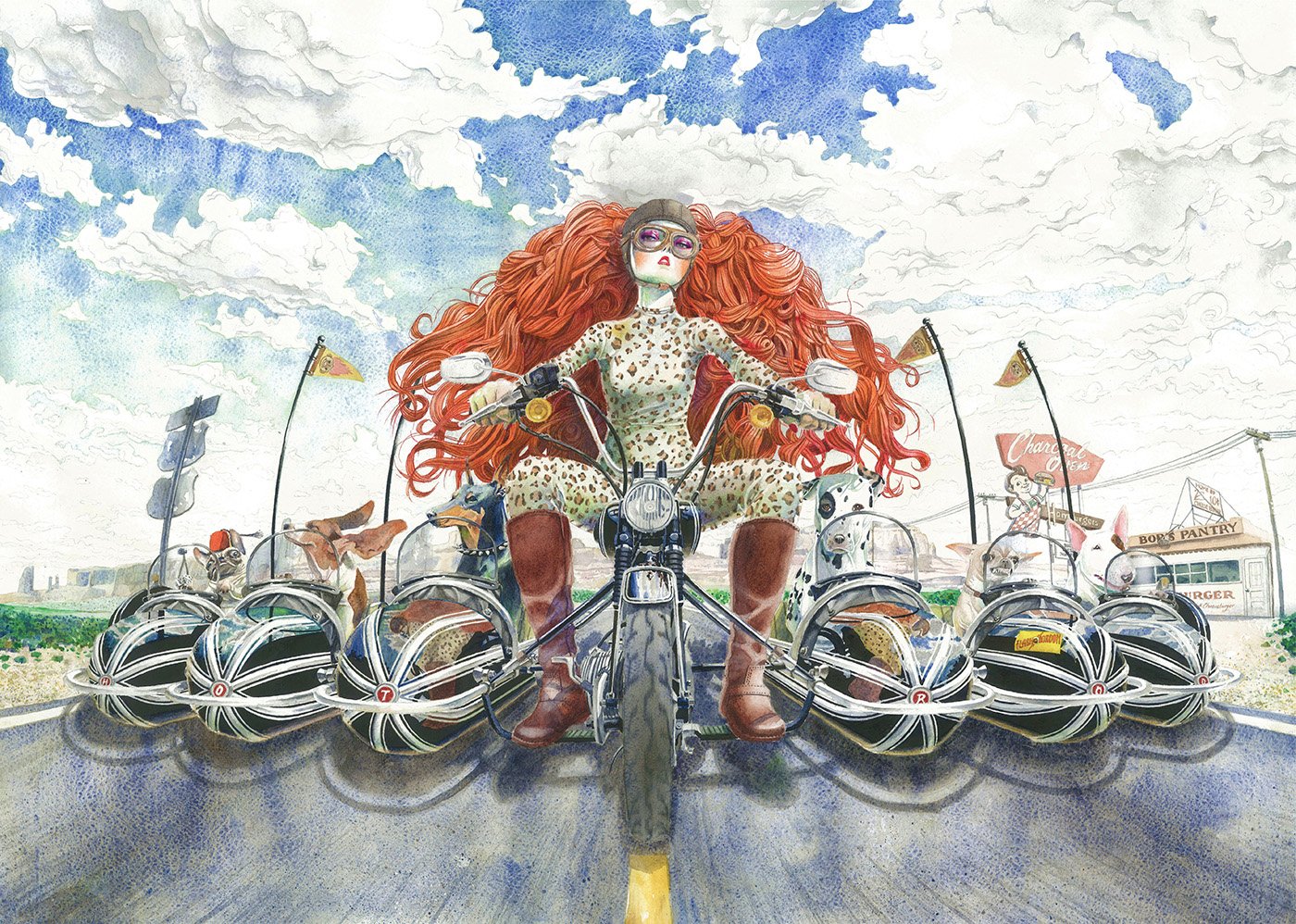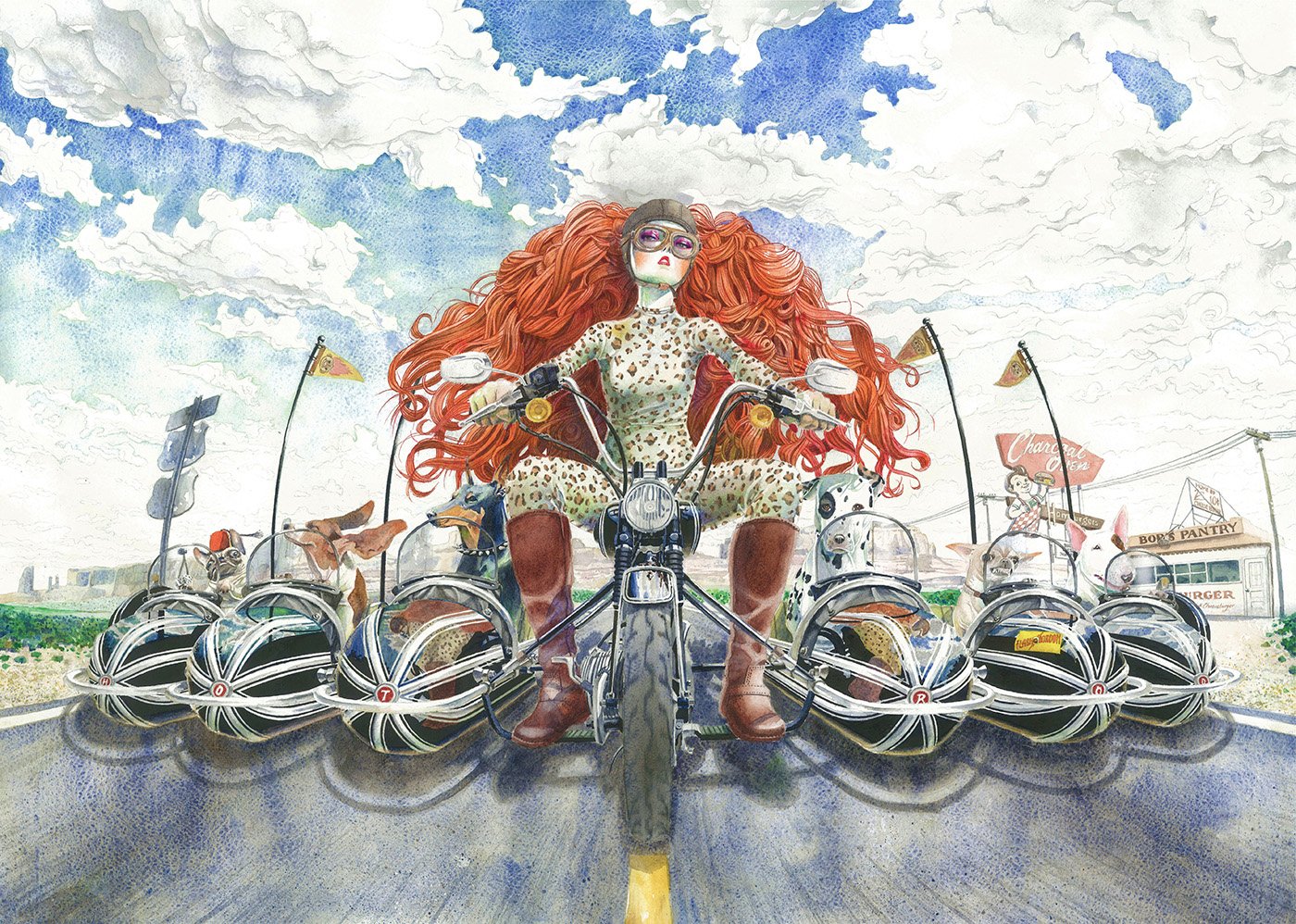 SIDECAR PERRA (fineart print)
$60.00 USD / On Sale
I always have had a "crush" on sidecars, and I'd love to have one. But as I cannot afford one for now, then I illustrated one, a special one that can hold 6 dogs! Yes, I love dogs, and if it were for me, I'd take street dogs to take a ride on my sidecar.
BTW. I should've included a pitbull, the nicest, loving and greatest dogs on earth!
If you also like dogs, they are waiting for your love
Giclée print
Ink and Digital
Size: 56 cm x 40 cm
Printed on 100% cotton paper 320 grams. Acid free inking process.
Work personally signed with silver marker and
sent with a certificate of authenticity.
Limited series of 30.
Please note that due to COVID-D there will be a longer delay in receiving your order. Please only place your order with the knowledge it may take more days than the normal to arrive.
However please know that orders placed during this time are hugely appreciated and I will feel utter joy on the day that I'm able to post the order to you!