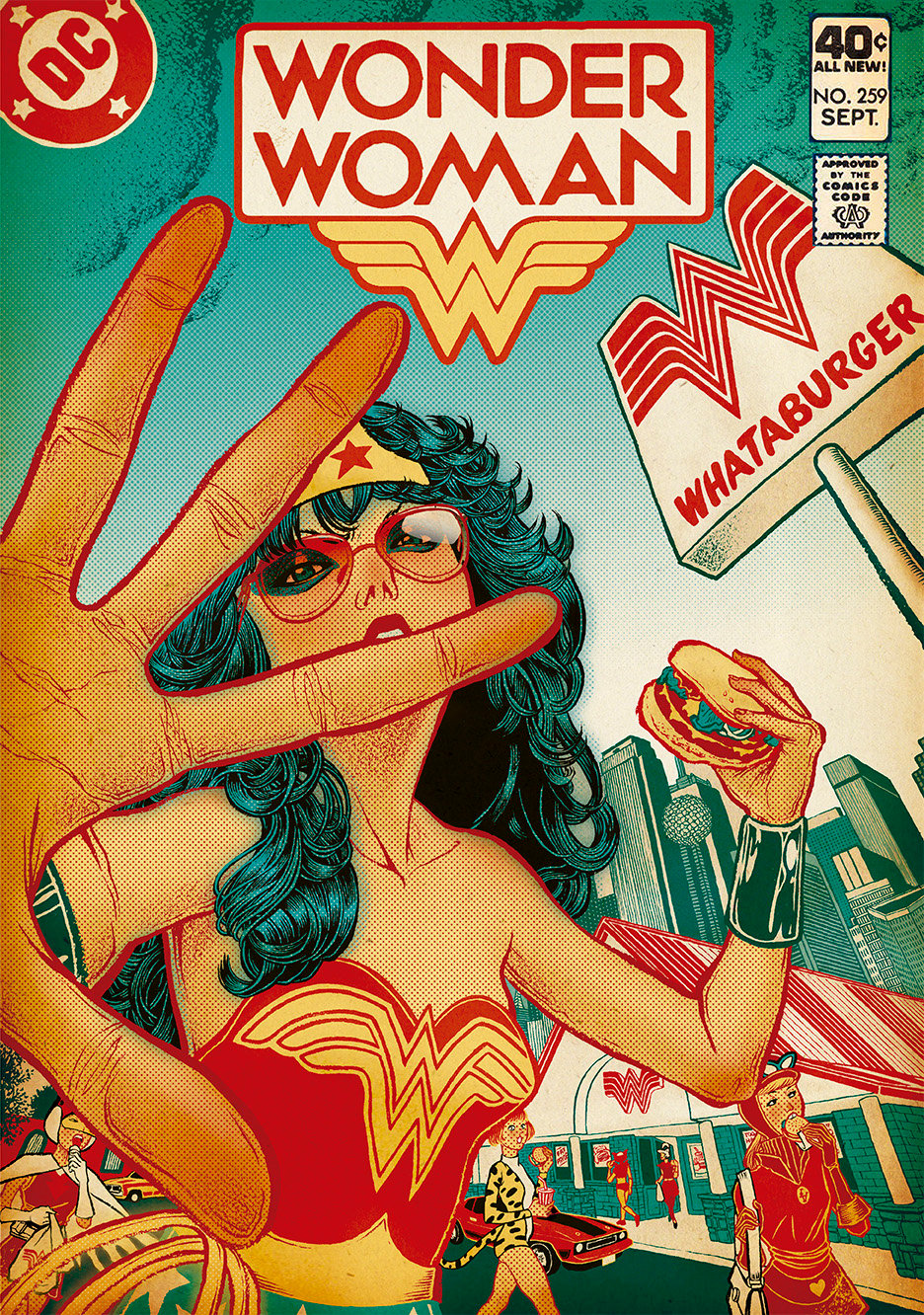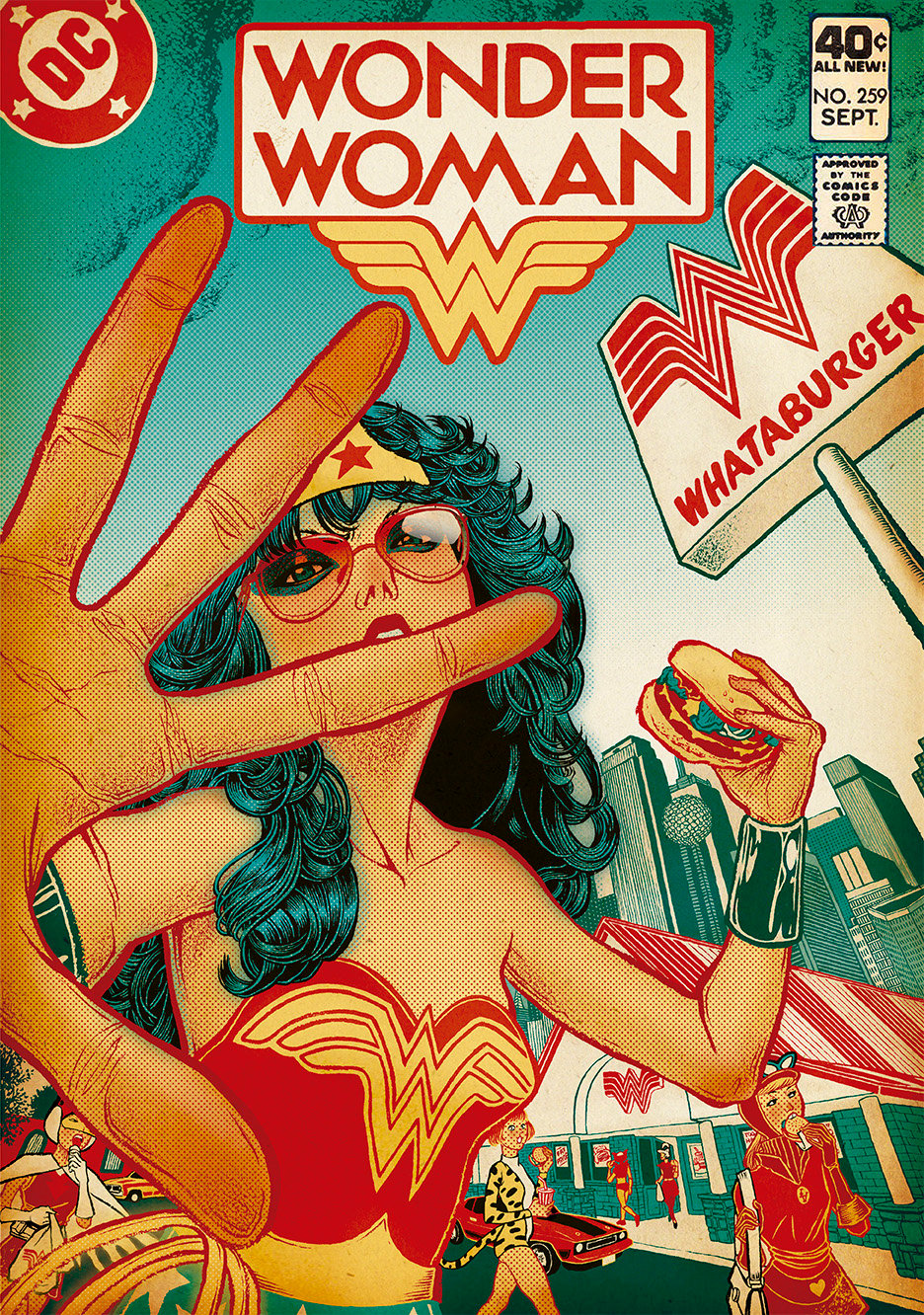 FUCK OFF YOU PAPARAZZI! (fineart print)
$60.00 USD / On Sale
Work inspired on the classic photography when Lynda Carter (the original Wonder Woman) was caught falling into the delicious fast food excess in the middle of her personal crisis when she regretted about performing her only nude scene in the movie "Bobbie Jo and the Outlaw".
GICLÉE PRINT
Size: 57 cm x 40 cm
Printed on 100% cotton paper 320 grams. Acid free inking process.
Work personally signed with silver marker and send with a certificate of authenticity.
Limited series of 50.
Please note that due to COVID-D there will be a longer delay in receiving your order. Please only place your order with the knowledge it may take more days than the normal to arrive.
However please know that orders placed during this time are hugely appreciated and I will feel utter joy on the day that I'm able to post the order to you!